AQUARIO NEO Flow NORMAL (M - 13mm / L - 17mm)
Description
The innovative AQUARIO Neo Flow In-/Outflow Set convinces with its infinite variability and grade of individualisation. It is made out of PETG (Polyethylene terephthalate modified with glycol), which - in the contratry to glass, regular plastic and stainless steel - is far more elastic. In addition, PETG material provides a particularly high transparency. Before water contact, it seems matte, but as soon as it touches water, it becomes highly transparent.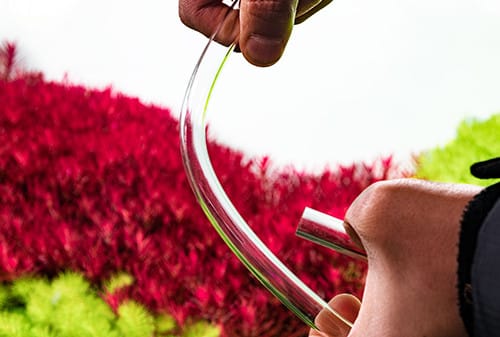 Neo In- and Outflows are shatterproof and have a small bending radius.
Along with the In- and Outflow the Neo Flow Premium Set contains the unique Neo Skimmer, which makes it easy to remove unwanted scum from the water surface and enhance oxygen exchange while remaining very unobstrusive. Furthermore, the Set contains the special Neo Reliever which allows the reduction of the waterflow intensity as well as the vertical change of the waterflow direction.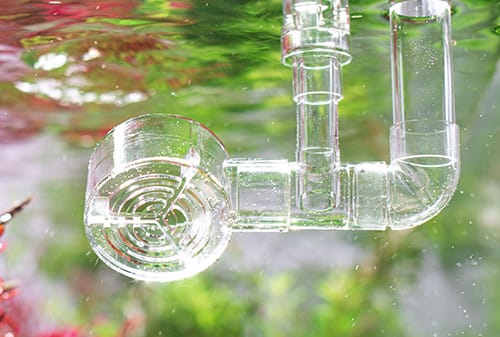 Neo Reliever in combination with NEO Skimmer
Due to the characteristics of the used PETG material, it is possible to cut the Neo Flow into the desired lenght by simply using a pipe cutter or small saw. Moreover, it is possible to rotate each part of the tubing by 360° and thus individualise the waterflow direction regarding the aquarium's needs. Therefore, it is also possible to adjust the flow horizontally.
Cleaning the Neo Flow is by far easier than cleaning stainless steel or glas in- and outflows because all the actual inflow and outflow parts are removable from the main tubes. Also, it is possible to clean the PETG with chlorine solution.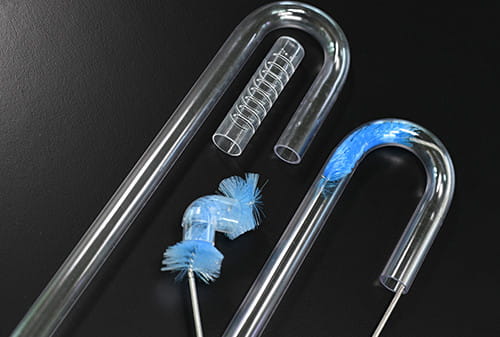 For cleaning, simply detach pipe and in-/outflow
Note
The Set ML contains a filter Inflow with a 13 (12/16) mm diameter and an outflow with 17 (16/22) mm diameter.
Features
Premium Set containing Neo In-/Outflow, Neo Skimmer and Neo Reliever and Neo Holder
Stays transparent permanently
Made out of PETG (Polyethylene terephthalate)
Easily customised with pipe cutter or small saw
Easy to clean
Adjustable waterflow direction
Dimensions
Inflows
AQUARIO Neo Flow Set M Inflow - 13 mm
Height
320 mm
Witdth
70 mm
Space between pipes
43 mm
Depth of immersion
78 mm
Outer diameter of the pipe
13 mm
Suitable hose
12/16 mm
Suitable filter guard
Aquasabi Filter Guard Fine mesh 13 mm
AQUARIO Neo Flow Set L Inflow - 17 mm
Height
390 mm
Witdth
75 mm
Space between pipes
43 mm
Depth of immersion
85 mm
Outer diameter of the pipe
17 mm
Suitable hose
16/22 mm
Suitable filter guard
Aquasabi Filter Guard Fine mesh 17 mm
Outflows
AQUARIO Neo Flow Set M Outflow - 13 mm
Height
220 mm
Witdth
68 mm
Space between pipes
42 mm
Depth of immersion
210 mm
Outer diameter of the pipe
13 mm
Suitable hose
12/16 mm
AQUARIO Neo Flow Set L Outflow - 17 mm
Height
290 mm
Witdth
75 mm
Space between pipes
40 mm
Depth of immersion
275 mm
Outer diameter of the pipe
17 mm
Suitable hose
16/22 mm